I love and hate them
Why?
Well, I bought two shades the first being Coral, and the second being Blueberry.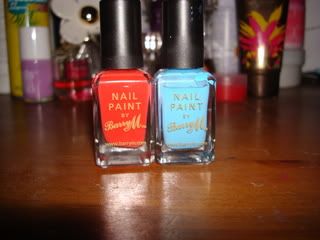 Blueberry is lovely! It's thick and opaque, and after one thick coat its looking great.
(Sorry, this picutre was taken post clean up!)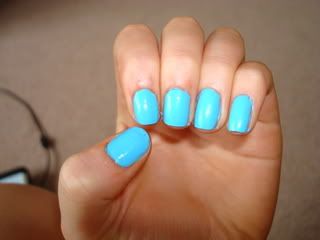 It's a little bright, but I think it's nice, especially for summer. It's also really nice and creamy!
Coral, however, is a bit disappointing its thin, it doesn't seem to have the seem consistency which is kind of weird considering they are the same product just in different colours.
Which leaves me wondering, are the other colours in the range like Blueberry or like Coral? I'll have to buy more to find out!
Thanks everyone:)