Hi everyone :)
I have a small haul for you today, a couple of things I picked up, and one free gift.
So here they are! From L-R Blistex Lip massage, Lancome Colour Ideal Foundation (My shade is 010, Beige Porcelain) L'oreal Volume Million Lashes, Essie Nail Polish in the shade Lollipop, and Revlon Lipgloss in the shade Peach Petal.
I LOVE this! It gives you such a natural look whilst it covers up your flaws, it's not very thick, and has about medium coverage, that's buildable. I love it! I got colour matched at the shop, so I would recommend that you do too instead of buying it online.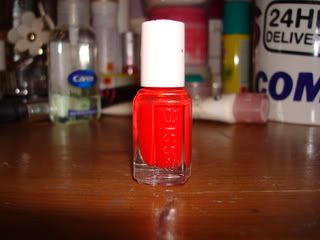 I got this free in Tatler. I don't really like the magazine, but I wanted the free nail polish! Beautiful colour in the shade Lollipop, it's not the best to apply, but it's okay.
My new favourite mascara! I Love this, it holds curl well, it's lengthening and volumising. I love this!
One of my favourite lipgloss's it's such a gorgeous colour! It's in the shade Peach Petal, and I will be repurchasing!
I'm quite pleased with my haul, I must admit! I like all the products alot! I did an E.l.f haul of about 7 items that I will post up tomorow!
If you have any questions, ask below!x
Thanks everyone :)x