Hi everyone :)
I went shopping the other day and picked up some MAC goodies! yay!
Here are all the items I bought!:
(From L-R) MAC Eyeshadow in Sable, MAC Eyeshadow in Naked Lunch, MAC Palette, MAC Prep + Prime Transparent Finishing Powder, and MAC Lipstick in Saint Germain.
MAC Prep + Prime Transparent Finishing Powder
RRP: £17.00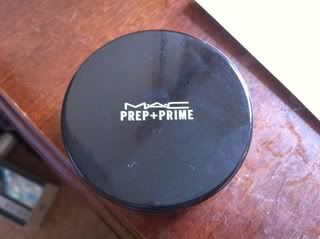 I used this yesterday for the first time and it was amazing! My foundation never stays on, and I used this, and it stayed on so well! All shine from my T-zone was completely gone, and my skin looked amazing all day long! I love this so much! I will definitely repurchase!
MAC Lipstick in the Shade "Saint Germain"
RRP: £12.00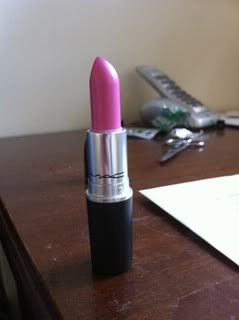 LOVELOVELOVE this! It's such a hot pink with a slight purple undertone, I love it! It's so good, this is my first MAC lipstick. I don't know why, I just have never wanted one. It has such a bright and amazingly pigmented colour, and has really good staying power. Will definitely buy more MAC Lipsticks!
MAC Eye Shadow in "Naked Lunch"
RRP: £9.00
Love this! It's very light, and not too intense. It's such a nice everyday look if you just put it all over the lid, and it's quite nice to use in the inner corner of your eye.
MAC Eye Shadow in "Sable"
RRP: £9.00
It's so nice! It gives a lovely shimmery finish without actually glitter in it! It's very flattering and I love it!
So all in all I love my new MAC products! Well done MAC, you did well :)